The bra is 100 years old this year!
I learned this listening to the radio program
"By Design"
.
New York socialite Mary Phelp-Jacobs is credited with creating the first bra.
As the story goes she was unhappy with the traditional corset and her maid helped her model some coverage out of two silk handkies.
Since then the bra has evolved
and become a design challenge.
There are thousands of different bras out there so you think you could find a comfortable fit.
But how hard is it to find one that holds, supports, doesnt dig in or rub and will survive daily washing?
Maybe we should forget all about comfort and opt instead for a helping hand!
Style -
Taste -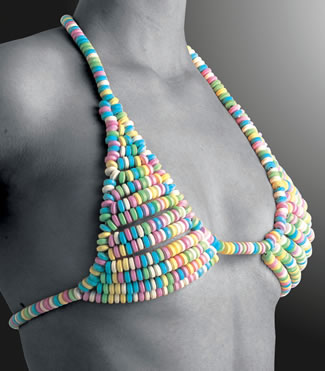 Practical -
And dont forget the guys!
So lets hear it for the bra!
"Happy birthday to you, happy birthday to you, happy birthday dear bra!"