Who remembers macrame?
Me me me!
I remember pot holders made of macrame (the hanging plant pot holders - not the ones you use to hot cooking pots!) and maybe belts - they were a very 70's thing weren't they?
Now macrame is making a come-back and I am especially liking macrame jewellery - it's bright and fun and funky, from simple little bracelets -
To amazingly complex creations incorporating gemstones and other beads -
I'm very taken by these sweet little czech glass earrings -
The possibilities for macrame jewellery seem endless!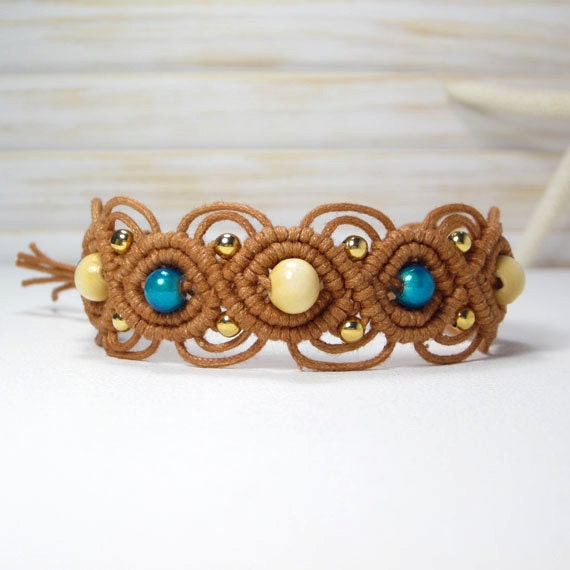 Would you like to try it?
Here's a nice simple tutorial for a beaded bracelet -
shamballa bracelet on youtube
.
Or something a whole lot more complex - but very effective, by
beading4perfection also on youtube
.
There is a whole site dedicated to macrame patterns (of course there is!) -
free macrame patterns.
I was just blown away by the number of different knots there are. It is fascinating.
Making jewellery using macrame is also called
micro-macrame
, because you use finer threads.
According to wikipedia macrame has been around since the13th century and was first of all used by Arab weavers to make decorative bits and bobs.
It was also a popular craft amongst sailors - something to do during all those long boring days at sea! They used to make hammocks with it, so that was pretty useful.
So - off I go to find some long bits of thread and knot, knot knot away!