I'm a bit mad about tea bowls!
I love the aesthetic of tea bowls.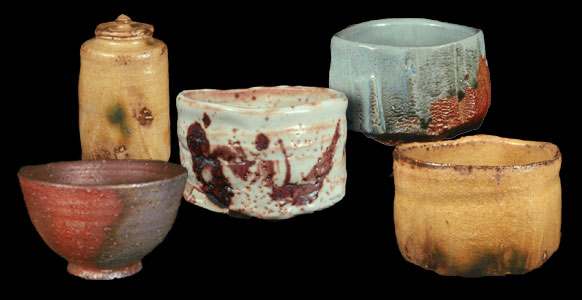 Something about the tactile experience of holding a miniature work of art, an artisan created object.
Maybe the history and culture of the japanese tea ceremony comes through as you sip.

The japanese name for tea bowl is chawan 茶碗 and there are many varieties depending on where they were made, shape colour etc.



copper glazed
porcelain by BrucesArtStudio
Tea has been drunk in Japan since the 8th or 9th century, having been introduced from China.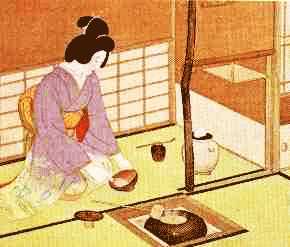 Tea was used as a medicine and as a ritual drink. Over the centuries the highly ritualised japanese tea ceremony evolved.
But it was Sasaki Chojiro (1516-92) who popularised the raku form of the tea bowl.
tea bowl by Ogata Kenzan (1663- 1743)
Tea bowls can be formed out of any clay from fine porcelain to the rough earthy earthenware.
I love the texture of the rough lumpy ones.
I believe this is the aesthetic of wabi sabi - which can be described as the
finding of beauty in the impermanence and imperfection of things.
Here are some of my favoite tea bowls made by the craftspeople of etsy -
For more information about the tea cermony go to
wikwipedia
or another informative article is
here.