Many years ago I was a potter - strange, but true!
And then one day I became interested in beads and jewellery and I thought "I could make pottery beads!"
But did I?.....Well, no I never did, because I became totally obsessed with glass beads and stones ...and you know the rest....
So maybe this is why I am so drawn to ceramic beads and pieces and today I'd like to share with you some of my favorites.
My most favorite ceramic artist has to be Round Rabbit.
The designs are always unique and amazing - glazes so beautiful and always something different, like these asymetric pendants -
Round Rabbit's shop is in vaction mode at the moment, but you can see more of her work on her blog.
In complete contrast Jennifer Jangles makes bright, vibrant components - such fun!
I posted a few days ago about my Kylie Parry purchases - this pendant has got to be one of my most faves of Kylie's pieces -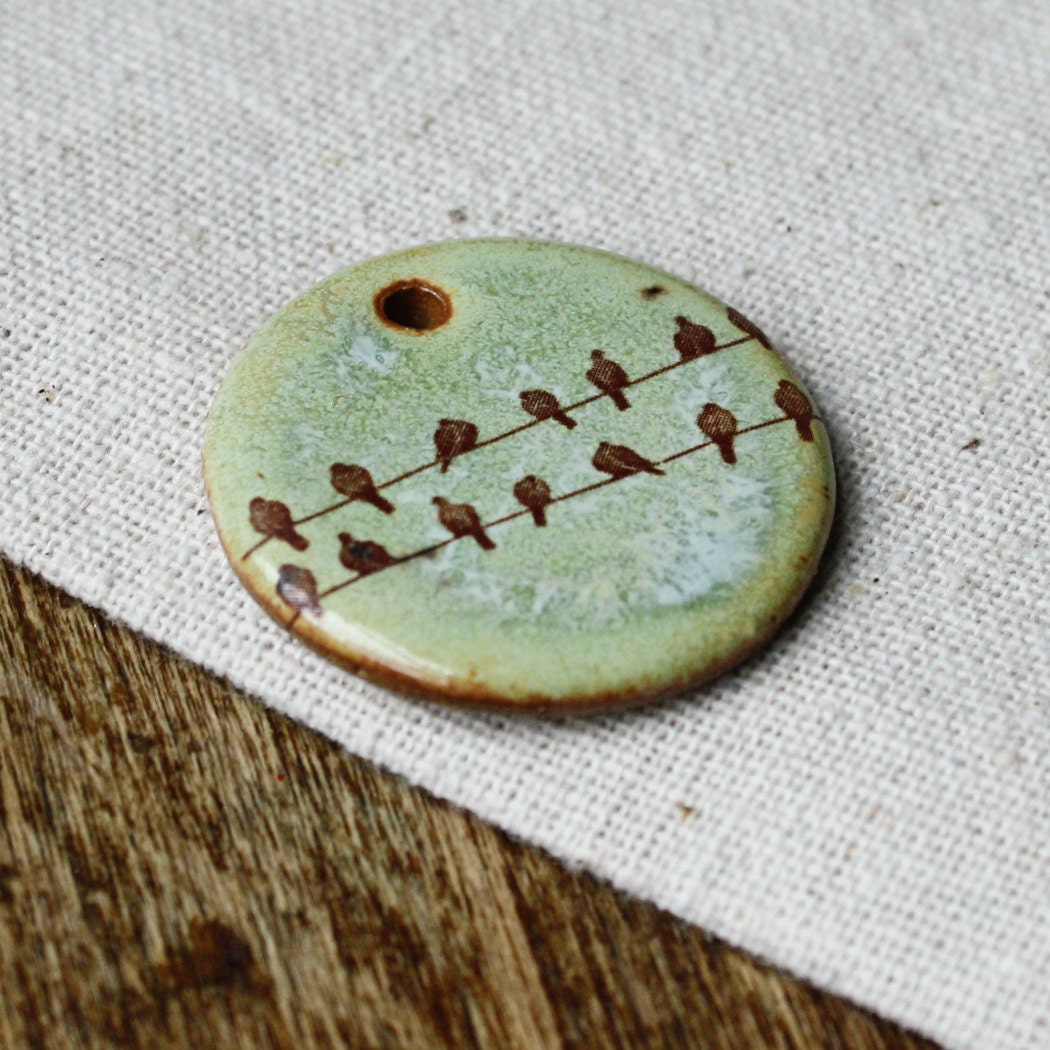 Maku studio acheives wonderful colours and textures by firing their pieces in a raku kiln.
(check out this listing to find out about raku)
Artisanclay uses recycled glass to embellish their handmade pendants -
Delicious!
Earthenwood have been in my radar for a long time!
And the thing that I love is that they don't stand still, there's always something different
And for some really out-there other-wordly ancient artifact-looking creations check out wondrous strange.
I am strangely drawn to these raku faces.
What do you think?
Do you love the organic, earthy look or the bright festive ones, or the more sophistcated ones?
Do you have any favorite bead artists to share. I'd love to see them.
In the meantime -
You can find my weekly giveaway
here.
Please leave a comment and I'll add you to the draw next Tuesday.
You can find blogtoberfest participants
here.
Blogtoberfest giveaways
are here.